Edit product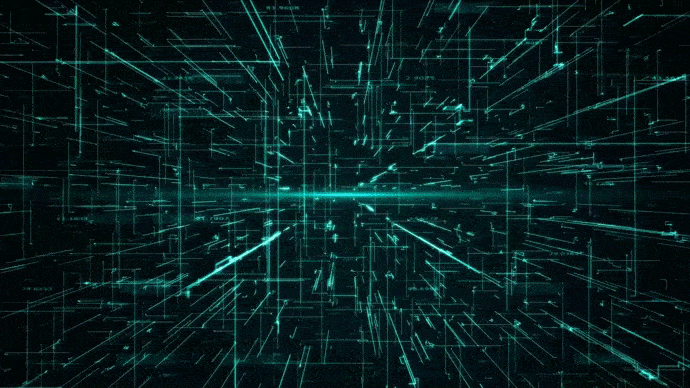 The Live Streaming Entrepreneur
Frustrated with your Growth as an Entrepreneur on Social Media?


Are you too busy to be posting everything you do on EVERY Social Network, just to get no engagement back?

Do you have trouble finding people who are like you and can relate to what you do?


Are you looking for a surefire way to raise money to Grow your Business and do what you love Full Time?


What if told you you could GROW:


Your Brand
Your Bank Account
Your Social Following on Multiple Platforms

With ZERO Startup Costs, just your phone, some free Apps and with a couple hours dedicated per week?

Sounds too good to be true?

Well, It isn't too good to be true, it's very real.

Tons of people are doing it right now as we speak. Some are playing Video Games Live for a living. Some Musicians are playing their music Live to 1000's of fans they didn't have yesterday. Some people are making a living streaming their DnD Sessions to a real, Live Online Audience, and they are paying their bills with it, they are paying off their mortgages with it, they are building businesses with their funds from it.


Whatever you do, whatever you love doing, there is an audience out there that would love to see you do it Live. The Age of Instagram Influencers makes it feel that only good looking Men and Women have a future in that realm. That's not even remotely true.

Passion is everything, and when it's shown and shared, it becomes virally entertaining, no matter who you are or what you do in life.


Something happened to Social Media over the last few years that not a lot of people have paid attention too.


Every Major Social Media Network released Live Streaming as a Core Feature of their Platform..

Live Streaming takes a lot of Bandwidth and Server Resources to Host, so why did they ALL start doing it?




Why did Amazon pay 1 Billion+ Dollars for Twitch?




Why did Microsoft pay Ninja to Live Stream on their Mixer Platform for ~30 Million Dollars?

It's not all about Video Games, despite what you hear in the news.

The "Big 5" Tech Companies knew the power and potential innovation that comes with this new Social Medium.




But how can YOU leverage Live Streaming for your benefit?

When you BUY this Course, we'll teach you exactly how. I Started Live Streaming 4 ½ Years ago. This was my first Social attempt at being an "Influencer":

Weird, right? No context, no explanation, just an inside Joke no one got. I've come a long way from that Tweet.

I started Live Streaming and leveraging Social Media to work FOR me. I was pretty early to the game and I love to experiment with Online Technologies. I got more and more viewers coming to my Stream and Social Media Accounts. I was one of the first Twitch Affiliates when they released the program. Later I grew so much that I was able to achieve this:




I became a Twitch Partner!

Twitch has ~4.5 Million Streamers per month, only 45,000 of those are Partners. That's a Partner ratio of .01%. Only .01% of Broadcasters become a Twitch partner, and I'm part of that .01%.


Needlessly to say though, I did make a lot of mistakes along the way, there were times I had gave up completely, and by some miracle came back, restructured my plan and began to grow even faster. Apparently it's pretty hard out there to be an Online Influencer, not everyone reaches their goals of Global Fame and Fortune, but there are some principles that are easily followable to give you your best chance at growing your business and brand online. Here's what you'll get inside:




The Live Streaming Entrepreneur eBook



Chapter 1: In the Beginning, There was Your Brand - Brand is everything online. It's what will separate you from the pack. Learn the top Branding Secrets you need to succeed at it.

Chapter 2: Where to find your Niche Audience - What is a Niche? Why is it important? How do you leverage it?

Chapter 3: Live Streaming to Connect with your Audience - Why would someone pay Ninja ~30 million dollars to get them to stream on their platform? What makes Live Streaming so different from just making Youtube Videos? Why are Live Stream Fans MORE loyal and why they love following you on other platforms too?

Chapter 4: How to make Social Media Work for your Stream

How do you leverage the main Social Networks to get people to your Live Stream?

Chapter 5. Monetizing your Brand and the Power of Free

Why Live Streaming is synonymous with throwing Donations and Paid Subscriptions to the Streamer. Why is it so much easier to monetize a Live Stream than it is your Twitter Account or Youtube Channel?

Bonus!

A Brand Worksheet so that you can instantly write down who you are and why you are starting this Online Journey. Post it on your wall and it becomes the Manifesto that will get you through the tough times of Streaming to 0 Viewers

Hear what other people are saying about this Course:






This book will

NOT

:

Make you a Twitch Star Overnight
Build your Business without risk
Grow your Social Account without work, time and consistency

This book will, however, equip you with the necessary tools to start making a lot of money Live Streaming and grow your Brand faster than any other method I know.


So what's the Price?

Well, realistically, you'll need only a couple donations to counter the price of the ebook. If you provide enough value on your Live Stream, that would easily come in the first 2 weeks of your Streaming for 4 Hours a week.

The "Pay-what-you-want" model for Live Stream content started early, and therefore makes it much easier to get people to contribute.

Niche Money Making Courses sometimes go for $100's of Dollars to upwards of $2000 for courses.

I'm not interested in making you pay those prices…

I want my course to work for YOU, and give you enough value that you'll trust me and buy my future courses.

So we'll say the investment cost to you will be: $35

$35 Dollars for 4 ½ years of experience Live Streaming, the pitfalls to look out for so that it won't take you another 4 ½ years to make Twitch Partner or to finally find the momentum growth you've always wanted with your Brand and Business.

When you finally realize how the Niche of Live Streaming is about to BLOW UP as big as YOUTUBE, you'll know you made the right decision to buy this course. When you start reading more and more Articles about how Live Streamers are monetizing better than the Youtubers who are relying on DWINDLING Ad Revenues, you'll know you made the right choice.

When you start being successful with my methods, send me your Testimonial on how it's affected your business, I'll shout it out to the WORLD and all my Social Media, because that's what I'm about, it's what I love doing, helping people become successful. It's what makes me happy. Not money, not the Fame, or being part of the in-crowd, it's all about helping YOU reach your goals.

The age of Paid Content is among us. It's time to jump in early and reap the benefits of being ahead of the game before everyone realizes it's the next Internet Gold Mine.




A Personal Guarantee

If you buy the course, and within 30 Days, you attempt what's included inside and don't see any improvement in your Social Following, or do not see an increase in Business Revenue, send me proof you tried and screenshots of your social analytics in that month and I'll refund your money. It's that simple.

I don't want you to think you wasted money on another course that got you nowhere. I'm not about that life, I want you to succeed, so I might give you some advice after looking over your Live Streams and Social Accounts as a consolation prize, completely FREE. You'll get the refund, and some personal good advice worth $100 or more (I've consulted many paying clients, that's paid value right there!)

At this point, you'll be losing out on Money AND Value if you don't buy this course.

Are you READY to Start your Live Streaming Journey?

Then Click "I Want This" button below

(If you weren't, why would you have read this far?)

The Price will change depending on Demand, so get yours at this price ASAP, it could change next week!
This product is not currently for sale.
Powered by Gumroad